As I'm sure many of you have heard by now, Baby Lump is no longer a man of mystery. First of all, yes, he's a (little) man (or "eo" man, as my dad would say). Although I definitely plan on posting a more detailed story about his birth once we all get a little more settled in, I figured I'd write up a quick little summary of the highlights of the past two days, mainly using pictures:

First, the cold, hard facts:

Full Name: Emmett James Vaughan

Birth date/time: Friday, January 16, 2009 - 11:47 a.m.

Weight: 7 lbs. 15 oz.

Length: 22 inches (long and lanky)

Length of Labor: 12 hours (7 at home, 5 at the hospital)

Apgar Scores: 8 and (then) 9

Now, some highlights:



I survived without succumbing to the mercy of meds/epidural! (Although I will admit there were a couple of times when I almost caved.)


James was an amazing coach and the main reason I was able to pull off childbirth naturally.


I popped out the muffin in the best room on the labor/delivery floor (jacuzzi tub, view of the Charles River, LARGE).


Emmett pooped all over me right after we met, much to my delight (I'm guessing he was determined not to hit that 8 lb. mark).


Emmett was born on the coldest day of the year (thus far), and experienced his first snowstorm during his third day of life.


The nurses and doctors who took care of Emmett and me at MGH were fantastic.


Emmett handled the circumcision like a total champion.


Overall it was a very smooth and quick delivery/recovery!



And now, the pictures you all probably scrolled down to the bottom first to see:




[caption id="attachment_558" align="aligncenter" width="640" caption="Emmett's Apgar Test Moments after Birth"]
[/caption]

[caption id="attachment_563" align="aligncenter" width="640" caption="Mom, Dad & Baby Lump Emmett"]
[/caption]

[caption id="attachment_564" align="aligncenter" width="480" caption="Grandma Lucy"]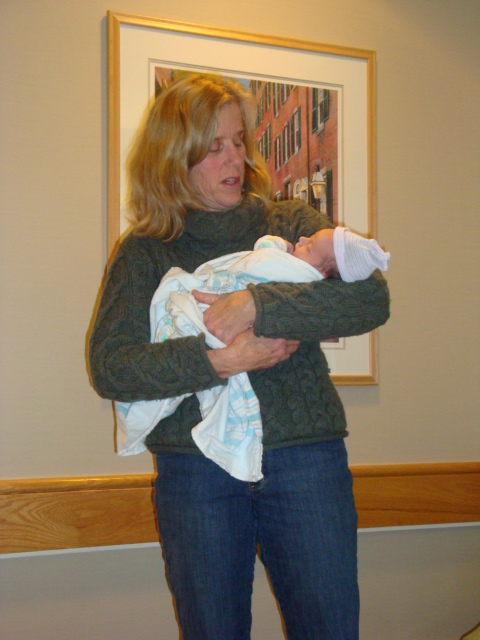 [/caption]

[caption id="attachment_565" align="aligncenter" width="640" caption="Grandpa Mac"]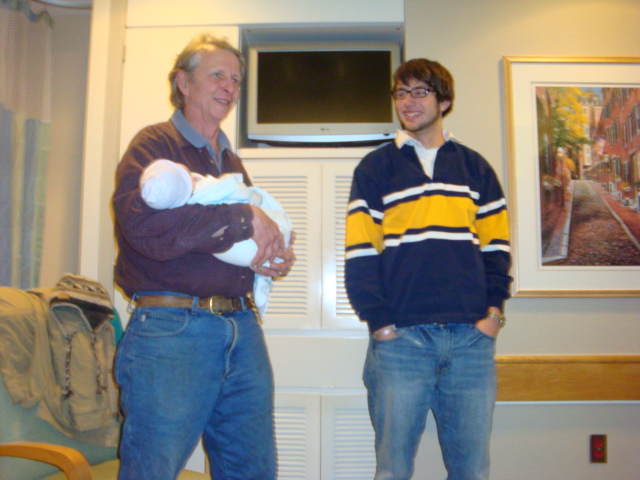 [/caption]

[caption id="attachment_566" align="aligncenter" width="640" caption="Father and Son"]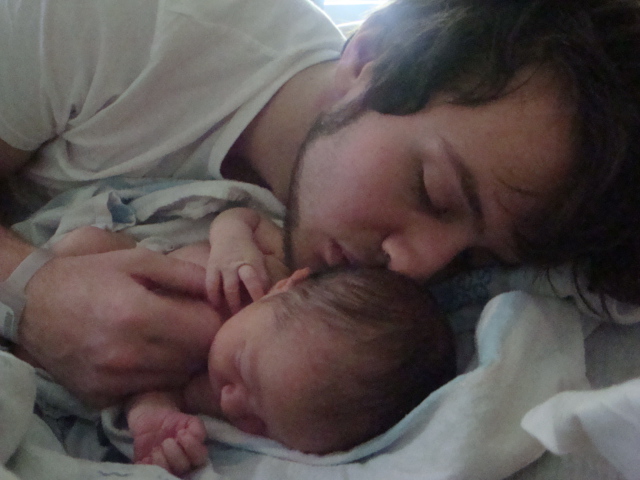 [/caption]

[caption id="attachment_568" align="aligncenter" width="640" caption="Old Man Emmett / Emmett the Worm"]
[/caption]

[caption id="attachment_569" align="aligncenter" width="640" caption="Mom & Her Little Man"]
[/caption]

[caption id="attachment_570" align="aligncenter" width="703" caption="A Perfectly Wrapped Baby Burrito"]
[/caption]

[caption id="attachment_571" align="aligncenter" width="609" caption="Mom, Dad & Baby"]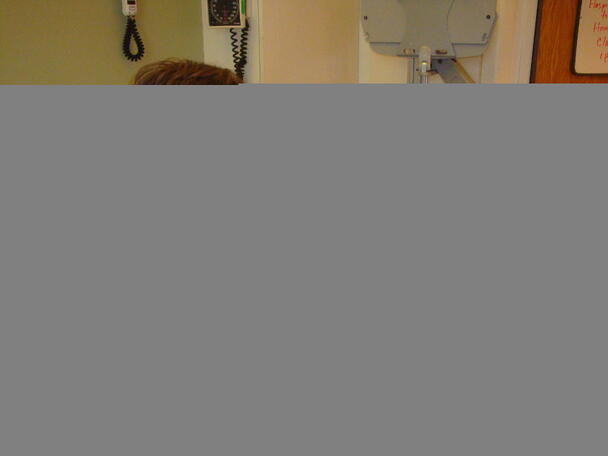 [/caption]

[caption id="attachment_572" align="aligncenter" width="705" caption="Emmett on the Go"]
[/caption]

[caption id="attachment_573" align="aligncenter" width="640" caption="Nana"]
[/caption]

[caption id="attachment_574" align="aligncenter" width="677" caption="Aaaaaah ... Home Sweet Home"]
[/caption]

[caption id="attachment_575" align="aligncenter" width="713" caption="Grandio & Nana "]
[/caption]

[caption id="attachment_576" align="aligncenter" width="690" caption="Oliver Investigating the New Hooman"]
[/caption]

Oven Timer: Off
Maximum Days Until We Meet Baby Lump: -2