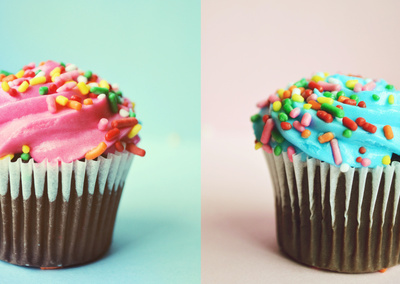 Or as my sister Adrienne would say, guess the flavor!
But before we get on with the baby gender guessing game, here are some quick Halloween highlights. Emmett was a stegosaurus, and I was a ... pregnant skeleton?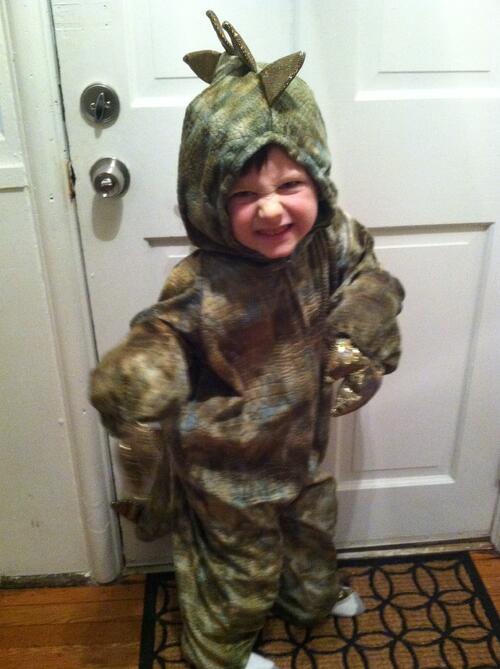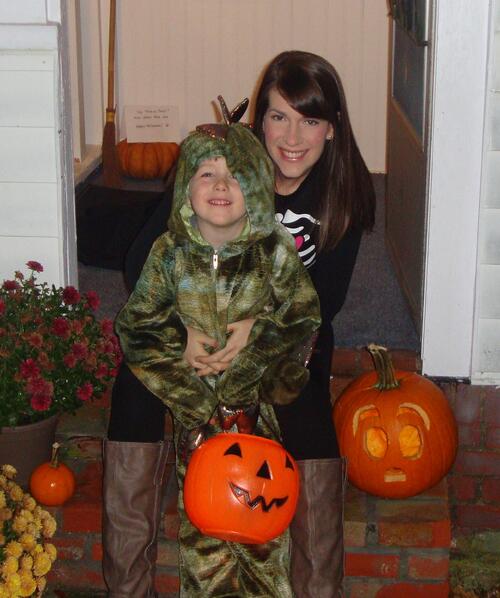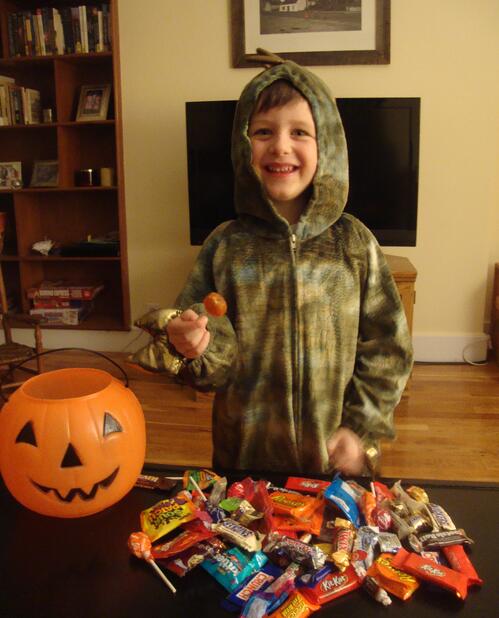 Emmett had a blast -- and between having a Halloween party at preschool, trick-or-treating around our neighborhood, and the dearth of trick-or-treaters we had visiting our house, needless to say we have way too much candy lying around for a pregnant lady's own good.
Feeling LBL Move
In Little Baby Lump V2 news, our little one is now the size of a five-inch long, 6 oz. onion, and you know what? I've been starting to feel him/her move this past week -- I'd almost forgotten how awesome (and also weird) it is to feel your baby move inside you.
And next week at this time, we'll be able to stop referring to LBL as him/her, since we have our Level II Ultrasound (AKA fetal anatomy survey), when they usually, depending on how well the baby cooperates, can tell the baby's sex. With Emmett, we decided to leave it a surprise, but this time we're eager to find out if all the nausea I had in my first trimester really does mean it's a girl.
Guess LBL's Gender
So to make a little fun of it, I put together a little page to collect your gender guesses. What's your hunch? Boy or girl? Blue or pink? Record it here!
The anatomy survey is primarily conducted to make sure your baby has all the important parts, so while it's nice to know the gender, we're mainly just hoping he or she has all her fingers, toes, and vital organs. Health beats gender any day ;-)
Put your guess in before next Friday, November 8 here!

17 Weeks
Image Credit: Allyson Johnson Creative
Comments: