Can you believe it? Our little man has officially hit the 5-year mark!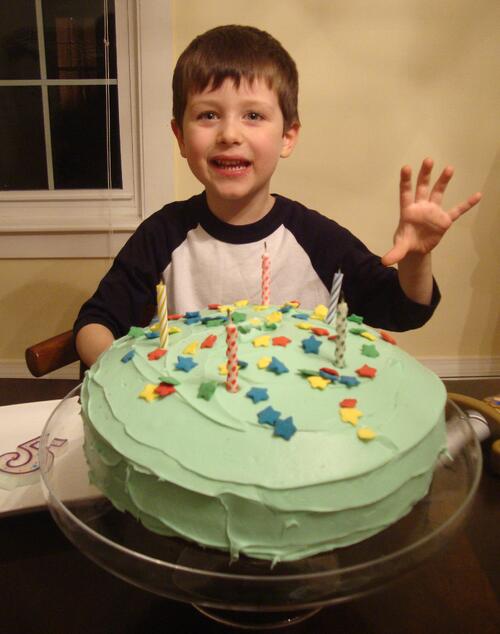 It's hard to believe this is what the little dude looked like just 5 short years ago ...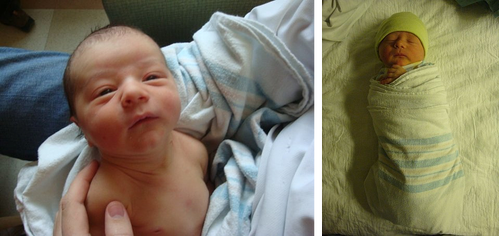 Look at that little Gloworm. (Which reminds me, I'm going to have to learn how to swaddle again soon.)
To celebrate, we threw Emmoo a party for him and his friends. His choice? Pump It Up. The reason? Because of these bad boys ...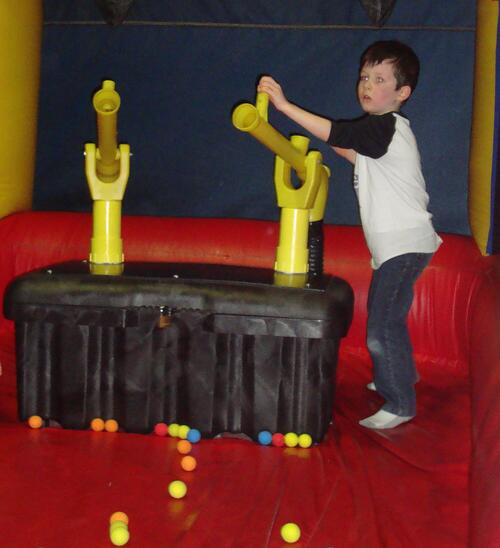 Despite an unexpected snow storm -- which I suppose was only fitting since we brought Emmett home from the hospital in a snow storm 5 years ago to the day -- the dinosaur-themed party was a great success, and Emmett (sporting his "I'm 5" dino shirt) and the kids had a whole lot of fun. He was also lucky enough to have Nana, GranD, Aunt Lulu, Gran Lucy, Grandpa Mac, Uncle Shawn, Aunt Sara, and cousins Ben and Hannah join in for the fun.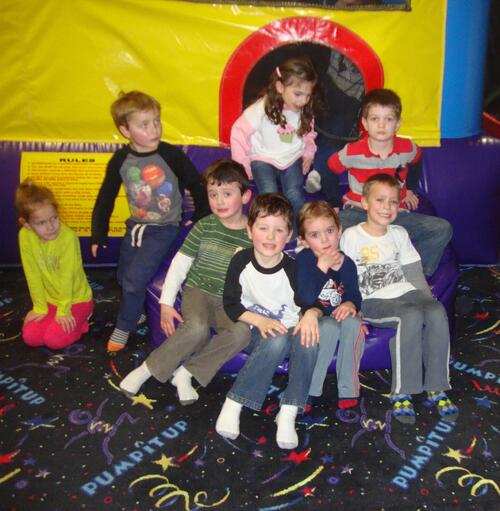 Happy birthday, little man! But slow down ... you're growing up way too fast.
Click to see more pictures from Emmett's birthday.

28 Weeks, 2 Days (Here's my 6-month baby bump.)
Comments: