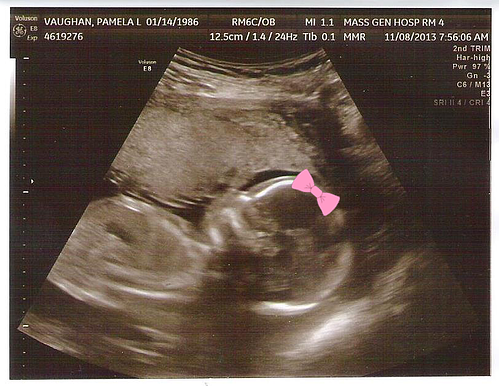 Quote of the Morning:
During the ultrasound (regarding his correct guess that Baby Lump was a girl) ...
Emmett: "I was right ... even though I didn't want to be."
And most importantly, the doctor says everything is looking good. We even caught a glimpse of her sucking her thumb during the ultrasound.
We also have a new due date now -- April 10th. We're all very excited that we're going to have a little girl in the family -- only five more months until I'm no longer outnumbered. Let the nursery planning and name-picking commence!

18 Weeks, 1 Day
Comments: